FCTA, NAPTIP read riot act to child abusers in Abuja
Say women are largest culprits in child abuse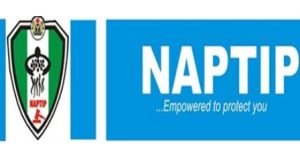 The Federal Capital Territory Administration, FCTA, through the Administration's Social Development Secretariat, and the National Agency for Prohibition of Trafficking in Persons, NAPTIP, have vowed to deal with persons found to have abused any child in the nation's capital.
Adequate punishment would also be meted out to any person found to have trafficked people within the territory, as in other parts of the country, the institutions said.
To fast-track the decisions which are being supported by United States Agency for International Development, USAID, funded Sustainable Social Development Secretariat, SMILE, FCTA launched Strategic Plan to End Violence Against Children in Abuja on Friday to commemorate this year's Children Day.
At a briefing preceding the launch in Abuja on Thursday, Acting Secretary of the Secretariat, Mrs Elegbede Adebola, said the launch was a demonstration of the resolve by Minister of the FCT Minister, Mallam Muhammad Bello, and his administration, to improve the welfare of residents and protect all children of the city from all forms of violence and abuse.
She said the Federal Government, United Nations Children Fund, UNICEF, and other national and international organizations had expressed concerns over the high prevalence of violence against children, VAC, in the country.
"On September 15 2015, the Federal Government unveiled the findings of the National Survey on Vioence Against Children conducted by the Federal Government, through the National Population Commission, with support from UNICEF and the United States Centre for Disease Control and Prevention, CDC.
"The report showed that 60 percent of children often experience one or more types of violence before the age of 18. It also noted that six out of every 10 children are subject to some form of violence every year and the majority of children who experienced physical, sexual or emotional violence in childhood reported multiple incidents. Violence against children remains widespread, invisible and socially condoned.
"The FCT Technical Working Group on Violence Against Children, chaired by Social Development Secretariat in collaboration the USAID funded Sustainable Mechanisms for Improving Livelihoods and Household Empowerment, SMILE, project developed the FCT Priority Actions across all key sectors relevant to child protection.
"The document had contributions from civil society organizations, religious and traditional institutions as well as government ministries and agencies. The State Priority Actions set out the short-term and long-term strategies to be implemented in FCT in response to the findings of the VAC in order to more effectively prevent and respond to violence against children. All participating sectors will regularly and collectively monitor progress on these commitments," she stated.
She also appealed to all people in the city, and all states in the country to help guarantee the wellbeing and security of children both in the city and in the country.
Meanwhile, Director,  Public Enlightenment, NAPTIP, Orakwue Arinze, said at the event that in the FCT, intelligence showed that women are the largest culprits in child abuse.
He said NAPTIP would ensure all persons found culpable in the act would be made to face the law.
"Women are the most shameless culprits when it comes to doing all manners of things against these children. We arrest them every day. Now, what has    NAPTIP done? NAPTIP has set up a register to name and to shame those who are involved in this. This register will be shared with the Embassies, if you think you are going to get a visa, no country in the world is going to have you a child abuser in their country.
We intend to continue to name them; we will not hide this register from anybody. You picture will be there; it will be exposed to embassies so that they know you for what you are," he said.
Speaking on trafficking, he said: "The Anti-Trafficking Act was amended in 2015. The last one made it expressly prohibitive for you to have a house help. We found out that it was against the Labour Law, which made it that a child after 12 (years) can engage in minimal job. So, we tried to align it with our Labour Law, meaning that a child after 12 years can. But, that is not when it endangers that child's capacity to go to school. The Child Rights Act is supreme over every other law…We also made it so that it does not go against our accepted African culture of fostering. This is because in those days, parents sent their children to their cousins, uncles, aunts, and they live with them, and they expose them to some trades and skill acquisition and they become better individuals to the society.
"But, it is not so anymore. What we have here now is wickedness upon wickedness. The one we got today in Kubwa was a woman who used razor to carve the skull of the child open. It was a counsellor in the school that reported that matter. Officers have now gone to Bwari to go and pick up the woman. The cases are there, they are increasing in FCT. And, you begin to ask yourself, Child Rights Act is enforceable in FCT, Violence Against Persons Act is also enforceable in FCT. That is the one that states fully the content of issues of rape. There is no excuse anymore."
He urged everyone who witnesses abuse against any child in the city to report to NAPTIP or the police.
He also warned against the consequences of being wicked to children: "We are building an army of children who will show no mercy, whose conducts in the society by tomorrow will make the current generation regret what they had done to themselves."
Former President, Olusegun Obasanjo, says ageing is a natural process that cannot be reversed with drugs but could be attained gracefully by eating right, adequate rest, regular medical checkups, mental
Spain's sexual and reproductive health law, which includes the right for women to take time off work when they have their period, came into effect on June 1st. The Gender
Critical funding gaps are halting and disrupting crucial mental health services in Africa, as demand for these services rise amid the COVID-19 pandemic, a new World Health Organization (WHO) survey