My pregnant sister has swollen legs, constantly feels dizzy and tired. Is this normal?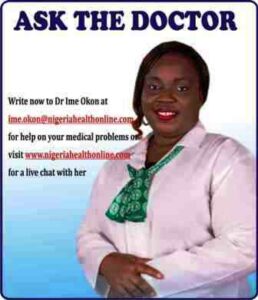 Dear Doctor,
My 27-year old sister is four months pregnant. It's her first pregnancy but she's yet to register at any hospital for her ante-natal care. Someone advised her to wait till the pregnancy is six months.  I visited her last week and she told me she feels dizzy all the time and always gets tired with every task, even if it is just to sweep her room. I also noticed that her legs are a bit swollen. My sister said a neighbour told her that these signs are normal in pregnancy and she will be ok after delivery. Doctor is this true? Please help.
Mary, Abeokuta
Dr. Okon says:
No cause for alarm but your sister needs urgent antenatal care 
Thank you very much for reaching out, on behalf of your pregnant sister, you are indeed your "Sister's keeper".
Antenatal Care starts immediately a lady gets pregnant. As soon as a woman discovers she has missed her monthly flow … and she is able to confirm that she is pregnant, that is the best time to register for ante-natal care. You need care from day one and no need to take chances or delay.
Swollen feet could be quite common in pregnancy. It is mostly caused by increased fluid volume in the body, as well as decreased circulation. It's however very important to check with your doctor as this may also be a sign of something more serious. It could be a "red flag" especially in a first timer in which Pre-Eclampsia is more common and one of the symptoms/signs is leg swelling.
It is true that these symptoms, more often than not, subside after delivery but to ensure that all is well before delivery, your sister needs to go and seek antenatal Care as a matter of urgency.
Thank you once again for watching your sister's back. Best wishes to you, the future Auntie.
IO
In an analysis of approximately 1.4 million pregnancies in Denmark, use of the oral antifungal medication fluconazole during pregnancy was associated with an increased risk of spontaneous abortion compared with
• NHO, in collaboration with Roche, holds 2018 WDD Media Round table Round Table Faculty (L-R): Accu-Chek Strategic Account Manager, Roche Products Limited Diabetes Care, Mrs Folasade Olufemi-Ajayi, Regional Sales
…Joins FG, UN to celebrate life of late UNFPA icon ABUJA – The attitude of late former Minister of Health and Executive-Director, United Nations Population Fund, UNFPA, Prof Babatunde Osotimehin,