SFH, Oyo State partner to meet adolescents' reproductive health needs during COVID-19 pandemic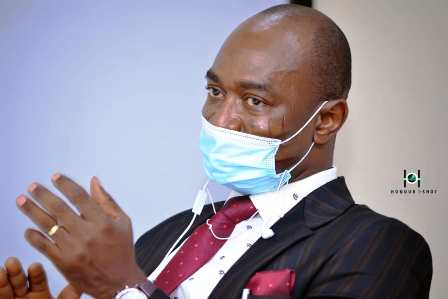 Dr Muideen Olatunji                                                                                                                                                                        
As Nigeria battles to curtail the raging COVID-19 pandemic, the Oyo state government, in partnership with the Society for Family Health (SFH) have intensified efforts to ensure that adolescents in the states are provided with adequate reproductive health information and services.
Speaking at a media roundtable organized recently by the Oyo State Primary Health Care Board (OYSPHCB), in collaboration with State COVID-19 Task Force, with support from Society for Family Health in Ibadan, Dr Muideen Olatunji, the Executive Secretary, OYSPHCB  disclosed that no fewer than 13, 571 girls in Akinyele and Ibadan North-East local government have been reached since February.
According to him, while  4,106 girls have gained access to sexual reproductive  health (SRH) facilities since the state started reporting COVID 19 in March,  no fewer than 2,977 girls had access to contraceptives while 151 were treated for sexually transmitted diseases (STI)
With the theme "Meeting Adolescents and Young People's Sexual Reproductive Health Needs during COVID-19" for the round table, Dr. Olatunji told participants that despite the  rise in COVID-19 pandemic in the state and the nation, the demand for basic needs of life and health services  has remain on the increase.
"Lock down does not lock sexual activities and its attendant effects among the young and old. We are poised to increase services to ensure quality of lives of young population in Oyo state through our existing facilities and networks," he said.
Other intervention by the Board,  Dr. Olatunji further disclosed include : distribution of Vitamin A (Red and Blue) to 657 Health Facilities across the 33 LGAs in the state; commencement of food demonstration in 12 pilot ARIN-support centres;  capacity building for 33 LGA Health Educators on Risk Communication and Community Engagement for Covid-19; training of identified Gate Keepers on COVID-19; LGA level  training on COVID-19 on Preparedness and Response to COVID-19 across the 33 LGAs and distribution of Personal Protective Equipment (PPE) across the 33 LGAs.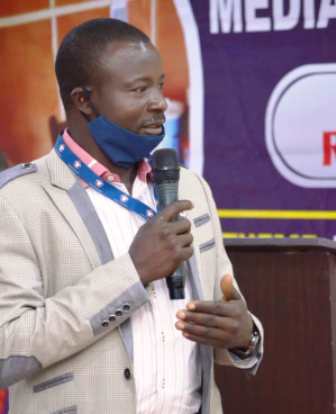 Mr. Tunde Ogungbenro                                                                                                                                                                    
In his presentation, Regional Manager, SFH's A360 Project, Mr Tunde Ogungbenro said  that meeting the SRH needs of adolescents became more important during the COVID-19 pandemic.
He disclosed that the A360 project, which commenced intervention in September 2017, is designed to meet the Sexual and Reproductive Health (SRH) needs of adolescent girls aged 15-19, using Human Centered design and youth engagement approach.
Now being implemented in two LGAs – Ibadan North East and Akinyele –  the project operates in 6 Hub facilities and 12 spokes facilities, he disclosed.
"Youth-friendly Health services build confidence and esteem of adolescent and increase access to primary health centres in the communities of implementation," he noted, adding that the facilities also ensure the application of human-centred design in providing health services, provision of verified data into digital applications such as the DHIS2 while increasing digital knowledge to work during the pandemic.
A360 Young designer, Seun Taylor narrated the plight of adolescent girls in the country and called on the state government  "to scale up and prioritize protecting and improving Adolescent girls' sexual and reproductive health. This will mitigate some of the barriers they face on their journeys, and empower them to work towards the futures they envision."
Taylor described the plight of adolescent girls as "enormous."  According to her, lack of economic empowerment remains a leading cause of unintended pregnancies among them.
"Inability to fend for themselves makes them vulnerable to accept undue advances from men," she said.
Other challenges she further listed, include lack of timely and accurate information about sex and reproduction, adding that  implications from adults they trust, makes young people susceptible to unintended pregnancies, STIs, HIV and unsafe abortions.
"Due to culture and religion, most mothers of adolescents feel uncomfortable and not free to talk to their adolescents about sex or sexuality with their daughters.
"Adolescent's first point of contact in discussing SRH issues should be their parents. However, most parents avoid or frown upon discussing SRH issues with their adolescent girls due to cultural, religious or social reasons," she  stated.
The Minister of Health Prof. Issac Adewole yesterday in Abuja inaugurated the Verification Agent (IVA) for the $500m 'Saving One Million Lives Programme For Results,' (SOMLPforR),  the World Bank's International Development
…204 suspected cases also reported The Nigeria Centre for Disease Control, NCDC, has disclosed that between January 2022 till date that the country has witnessed about 204 cases suspected Monkeypox,
Two Americans and a British scientist have been named winners of  the 2019 Nobel Prize for physiology or medicine for discovering how the body's cells sense and react to oxygen