The unsung heroes of Polio eradication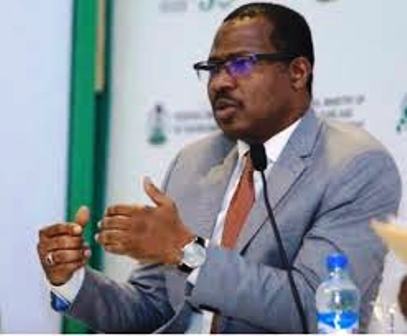 Dr. Fasail Shuaib                                                                                                     Dr. Ado Muhamma
                                                                                                                                                 Dr. Awosika
Once again, the World Health Organisation (WHO) has certified Nigeria free of the wild poliovirus, the crippling disease targeted for global eradication.  It's one cherry news everyone is delighted to hear especially in this COVID-19 era.
President Buhari's congratulatory message to all stakeholders that made it happen is no doubt timely and well thought out.  One can feel his elated mood and genuine appreciation as he showered encomiums on all stakeholders including the numerous development partners that supported the nation in the fight. So apt.
While I join the President in congratulating those heroes and heroines, I think it will also be appropriate to congratulate the unsung heroes of our polio eradication efforts who may never be remembered as we celebrate and clink glasses.
As I heard the announcement, my heart first went to the gallant health workers who lost their lives while trying to immunize children in some parts of the country, especially the difficult-to-reach terrains. Many of such communities were even "discovered" during the country-wide  vaccination programmes. I remember one old man in a remote village in Katsina asking me in 2001 how Head of State Gowon was doing! Some lost their lives as a result of the cruel and unnecessary controversy about the vaccine. May their souls rest in peace.
Then I remember the Margaret Thatcher of the defunct National Programme on Immunisation Dr. (Mrs) Dere Awosika. You may not like her very tough postures but no one should attempt to write the history of Nigeria's polio eradication efforts without devoting quality space and time to her.
As I wrote in another piece, if the polio vaccine was indeed poisonous as some detractors peddled some years back,  Dr. Awosika would have been long gone. Virtually in every community in the North where she traversed day and night to plead with the people to bring out their children for immunisation, she would first drop the vaccine in her own mouth to convince them of its safety.  I still remember, as I journeyed with her as NPI's Media consultant to one community near Kano city, as mothers and children took to their heels when they got to know of Awosika's mission there. I followed her as she went from house to house to plead with mothers.  Of course her pleas yielded results once she dropped  the Alura (vaccine) in her mouth and you would see children being brought out from under the bed and different corners of the house.
I couldn't help marveling at her energy and determination to rid polio from our land as she drove  day and night without rest from different communities in Kano, Kaduna, Katsina, Gombe among others in a convoy which included the WHO Representative to Nigeria, UNICEF, USAID and other  agencies who have been duly acknowledged by President Buhari.  Mrs Awosika no doubt laid the foundation for this joyous moment.
Then of course, there were the NPI staff, most of who later moved to NPHCN. They were simply wonderful. Many became visitors in their own homes as polio immunization took them from one part of the country to the other, sometimes for weeks at a stretch only to spend few days at home before embarking on immunization assignments again.  Many suffered one health challenge or the other.  Sleeplessness was a non issue. After each hectic day in the field, they must gather at night to give report of their activities. Those in any state being supervised By Dr. Awosika must be ready to give a good account of their day or they could be sanctioned.
I remember once in Rogo Local Government when NPI staff and their ad hoc vaccinators were discovered to have missed some houses. The Iron lady simply left us to pass the night there, instead of returning to Kano, so that we could start work very early in the morning and cover the missed houses. She returned later the following evening and was ready to extend our stay if we had not covered the community very well.
Once, in Enugu during the commissioning of the National Cold Room, the staff from Abuja felt there was need to clear the grass in the compound before the arrival of Mrs Awosika and other Federal and State officials. The NPI staff considered the fee being charged by the labourers too high.  Guess what happened? From directors to junior officers they pulled off their babarigas  and jackets, got cutlasses and cleared the bush. It was all part of ensuring that Polio was kicked out of Nigeria for good.  Kudos to the hardworking staff.
The NPI staff continued the hard work as they moved to NPHCD. Today, the wild poliovirus is out of Nigeria. I wonder how people like my friend  Eunice Damisa and others like Dr. Addo Muhammed who later became the ED  of NPHCD,  Dr.Joseph  Oteri, Mrs Shokeye and several others that I can't remember now,  must be feeling. I also remember my oga and friend, late Dr. Chinyere Chukwuani,  May her soul rest in peace.  I doff my hat for you all.  Congratulations is certainly not out of place. You made the eradication of polio from our land possible. You deserve some accolades too.
Of course, this is not to take anything away from the gallant and patriotic efforts of the current NPHCDA staff  led by Dr. Faisal Shuaib. As the President said in his message, this achievement reflects the resilient spirit of Nigerians, particularly the capacity of hardworking men and women in the health industry, who drew resources and support from multiple sectors to deal a final blow to the deadly virus. We will always remain grateful to them.
Soon, we will sing the same song about COVID-19
Twenty-two years ago (how time flies), a multinational company introduced a new drug for the management of depression. It was the first of its kind and quite different from the
Like our constitution, this is one office we need to borrow from the United States of America as a matter of urgency. In the US, the Surgeon General is a
Some years ago, a young girl developed epilepsy and the family was thrown into confusion about what to do, considering people's reaction.  Everyone in the village advised the mother to