Glaucoma accounts for 4.5m blindness worldwide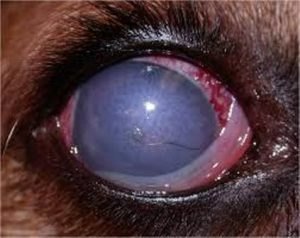 The Optometric Association of Nigeria (NOA) says that glaucoma accounts for 4.5 million blindness globally.
Dr Njong Onugu, Chairperson World Glaucoma Week Committee NOA FCT Chapter, disclosed this in an interview with the News Agency of Nigeria (NAN) on Monday in Abuja.
Onugu, who spoke on the 2018 World Glaucoma Week scheduled for March 11 to March 17  said the theme is "Go get your eyes tested for glaucoma: Save your sight''.
She attributed the figure to the World Health Organization (WHO) estimate.
"Glaucoma is a disease that damages the optic nerve which connects the eye to the brain.
"It usually happens when fluid builds up in the front part of your eye. That extra fluid increases the pressure in your eye, damaging the optic nerve.
"World glaucoma week is a major collaboration between the World Glaucoma Association and the World Glaucoma Patient Association to alert people to have regular eye checks to detect glaucoma earlier, thus contributing to sight preservation," she said.
Onugu explained that based on WHO estimate, the number of blindness associated to glaucoma would increase to 11.2 million by 2020.
She said the figure represented people that would be blind and those at risk of glaucoma in the nearest future.
The optometrist described the figure as `alarming' and urged Nigerians to undergo periodic comprehensive eye examination to reduce the burden of glaucoma and its associated blindness and other vision problems.
Onugu, who identified glaucoma as progressive disease, emphasised that it caused irreversible vision loss because it had no cure.
She explained that glaucoma did not have warning signs, no pain, itching and no redness of the eye.
Onugu said that patients with such eye condition could only notice signs when it had gotten to advanced stage.
The expert identified the eye condition as hereditary adding that any adult above 40 years was susceptible to it.
"Anybody above 40 years is at risk of glaucoma and also if you have history of glaucoma in your family, you are also at risk because it is hereditary.
"Those who are severely short sighted and people with high eye pressure are also at risk.
"Similarly, those who have diabetes as well as those that indulge in prolong use of certain medications like steroids are at risk of having glaucoma," Onugu said.
The optometrist explained that if glaucoma was detected in an individual, nothing could be done with the damage done to the vision but rather to preserve what such patients left and prevent further damage.
She however, tasked the public on regular eye screening to ascertain if they have glaucoma or other eye challenges to ensure early detection and treatment.
… as doctors' warning strike enters day 3 The 5-day warning strike declared by the National Association of Resident Doctors (NAD) entered its third day today as patients continue to
The National Agency for Food and  Drugs Administration and Control (NAFDAC) and the  Nigerian Bottling Company (NBC) said today they have appealed a court order directing NAFDAC to compel
SOOF begins campaign against stigmatisation and discrimination Nigeria recently took a major step towards bringing epilepsy out of the shadows and dispel the myths and stigmatisation surrounding it, as the