World Wildlife Day: U.S. Urges Nigerians to protect endangered wildlife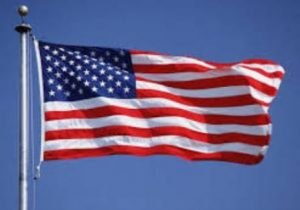 The United States Deputy Chief of Mission Mr. David Young, has urged Nigerians to help stop the trafficking and habitat destruction of Nigeria's many endangered native species, including the Cross River gorilla and Nigeria-Cameroon chimpanzee.
At an event jointly organied by the U.S. Consulate General Lagos and the Lekki Conservation Centre in commemoration of World Wildlife Day, Young welcomed actions by Nigeria's government to adopt legislation against trafficking of endangered animals.
He also contrasted the economic benefits of sustainable ecotourism with the potential socio-economic impact continued wildlife trafficking could have on the country.
"Sustainable ecotourism is important to many nations of Africa, creating numerous tourism sector jobs.  Conserving natural resources is vital.  If Nigeria loses its precious large apes and other mammals, ecotourism revenue and jobs disappear with these animals," Mr. Young noted.
He explained further that communities and individuals have the most important role to play. "Communities and consumers can refuse to do business with illicit traders and poachers. In the social media age, everybody has an ability to hold people accountable for what is happening – documenting the dangers, and joining together for action."
So, he urge Nigerians to take up the challenge to preserve their forests, and the wildlife that depend on the remaining forests to survive.
Meanwhile, this collaborative effort is in line with the United Nations General Assembly's proclaimation on 20 December 2013 to mark UN World Wildlife Day every third day of March to celebrate and raise awareness of the world's wild animals and plants.
It's better than cure, for everyone, everywhere  –  ISN, IFKF warn With statistics  showing that one in three people (an estimated 850 million people}  is at increased risk of chronic
Concerned by the rapid spread of misinformation around COVID-19, Nigeria Health Watch, a leading health blog, and Meedan,  a technology that builds software and designs human-powered initiatives for newsrooms, NGOs
Members of the Senate and House committees of the National Assembly on Narcotics and Drugs have restated their commitment and resolve to strengthen Nigeria's response to drugs and related organised