<strong>I'm losing self confidence because of  mouth odour</strong>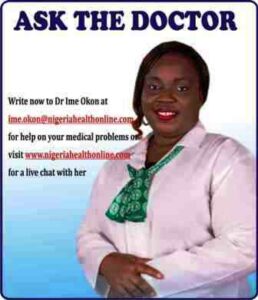 Dear Doctor,
I'm a 32-year old guy and I've just got a job with an IT company in Lagos. I really want to put in my best in every aspect of the job.
But the only problem I have right now is about my interaction with colleagues in the office. I'm not so confident about my breath. No matter how hard I brush, I find that people turn away from me when I'm close to them and I speak. A girl friend has actually told me that I have an offensive mouth odour and we never kissed throughout our two year-relationship. I have confirmed that I truly have a mouth odour by breathing into my palm from time to time and realised it is constant. Doctor, I brush twice daily in the morning and before I go to bed at night. Sometimes I even brush in the afternoon whenever I'm at home.
What could be the problem with me? Is it true that some diseases present with mouth odour? What can I do?
Doctor, the problem has affected me so much that I'm losing confidence in myself. I can't even bring myself to talk to ladies again for relationship. Please help.
J.O, Lagos.
Dr. Okon says:
Treatment of Halitosis (mouth odour) is best when you consult your Dentist
J.O of life,
How are you? Thank you for not keeping this to yourself. I also can imagine what you may have been through, psychologically – your relationship, your colleagues in the office – you have been quite brave, well done.
So let's discuss a little about Halitosis a.k.a mouth odour or bad breath
What is Halitosis?
It is a general term used to define an unpleasant or offensive odour emanating from the breath, whether it's origin is from the oral cavity or non-oral sources. The name originates from two Latin words: Halitus (breath) and Osis (disease)
How common is Halitosis?
The incidence of Halitosis remains poorly documented in most countries but in a Brazilian Study it was reported to be 15% and 3 times more frequent in men than women. The risk is also higher (more than 3 times) in people above the age of 20 years, controlling for gender.
What are the types?
Physiologic or Pathologic.
Physiologic: Morning breath odour; tobacco smoking; certain foods/medications (garlic, onions etc.)
Pathologic (intra-or extra-oral in origin): 90% of cases are from the oral cavity (could be due to poor oral hygiene, tongue coatings or oral diseases); 10-20% are extra-oral in origin.  Systemic diseases like Chronic sinusitis, tonsillitis, infections or malignancy in the respiratory tract, diseases of the digestive system, Diabetes, Kidney failure, etc.
How do you detect Halitosis/Diagnosis?
Self assessment tests: Whole mouth malodor (cupped breath); Wrist lick test. There are however some more objective tests e.g. Halitox System, Bana test, Sulphide Monitoring, etc.
Halitosis is better Prevented. How?
Brushing of teeth at least twice daily with appropriate brushing techniques and for at least 2-3minutes.
Visit a Dentist regularly (at least twice a year)
Periodic tooth cleaning by a dental professional
Limit intake of strong odour species, sugar and caffeine
Drink  plenty of liquids especially water, do not allow your mouth to be dry.
Eat fresh vegetables and fruits often
Treatment is best when you consult your Dentist who will treat according to the cause elicited.
I hope these answer your questions.
Thank you and best wishes as you enjoy fresh breath following the advice provided.
I.O
With the many misconceptions that have reduced the use of family planning methods among couples in Nigeria; thereby, increasing the deaths of pregnant women in childbirth, medical experts have urged
Facts you should know Preliminary report by the World Health Organisation (WHO) has revealed that no fewer than 1400 monkeypox cases (1392 suspected, 44 confirmed) have been cumulatively  reported this
The Federal Ministry of Health (FMoH) has confirmed 10 (ten) new cases of the coronavirus disease (COVID-19) in Nigeria; 3 (three) new cases in the Federal Capital Territory (FCT) and