Meet our dentist
Oral Health Portal kicks off Monday May 20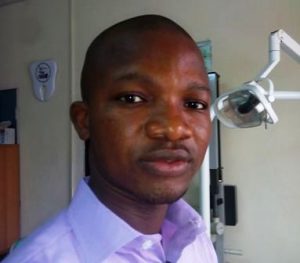 Dr. Awosusi Bayodele Ayodeji, a practising dentist, will start writing for Nigeria Health Online and its sister publication, the Africa Health Times from  Monday May 20. His articles will appear weekly on the Oral Health page of the two publications.
Dr. Awosusi is eminently placed to anchor the Oral Health portal for the newspapers. A graduate of dental surgery from the prestigious College of Medicine, University of Lagos, Idi-Araba, he has been practising dentistry since his graduation in 2013 both in the rural and urban areas of Nigeria and is quite familiar with the state of oral health in Nigeria and other parts of Africa.
Awosusi currently runs the Inland Dental Clinic, a private clinic in Ketu, Lagos.
as 2019 World Thrombosis Day is marked globally Nigeria joins the rest of the world today to mark the 2019 World Thrombosis Day amid startling revelation revelation that many cases of
It was a night of glowing tributes, fond memories and outpourings as the UN family and friends gathered on Friday for a valedictory for late Prof. Babatunde Osotimehin. Osotimehin, the
• 33 women scheduled for repair in the state, as Health Ministry, EngenderHealth and Osun state government commence fistula repair intervention program ILESHA, OSUN STATE – The Minister of Health,