Meet our dentist
Oral Health Portal kicks off Monday May 20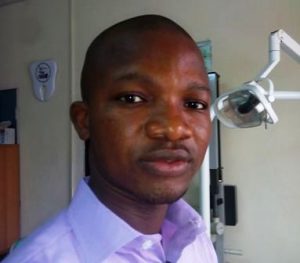 Dr. Awosusi Bayodele Ayodeji, a practising dentist, will start writing for Nigeria Health Online and its sister publication, the Africa Health Times from  Monday May 20. His articles will appear weekly on the Oral Health page of the two publications.
Dr. Awosusi is eminently placed to anchor the Oral Health portal for the newspapers. A graduate of dental surgery from the prestigious College of Medicine, University of Lagos, Idi-Araba, he has been practising dentistry since his graduation in 2013 both in the rural and urban areas of Nigeria and is quite familiar with the state of oral health in Nigeria and other parts of Africa.
Awosusi currently runs the Inland Dental Clinic, a private clinic in Ketu, Lagos.
Registers 115 patients Beneficiaries to enjoy 50% subsidy The University of Benin Teaching Hospital flagged off its  "Subsidized Specialized Surgeries", on Tuesday February 14, as part of activities marking its
The World Health Organization (WHO) is recommending widespread use of the RTS,S/AS01 (RTS,S) malaria vaccine among children in sub-Saharan Africa and in other regions with moderate to high P. falciparum malaria transmission.
ABUJA – The Minister of Health, Prof. Isaac Adewole, today announced that the Global Alliance for Vaccine Immunisation (GAVI) has approved the sum of $2.7 billion for Nigeria's immunization programme.