Buhari to  inaugurate CHIPS Nasarawa State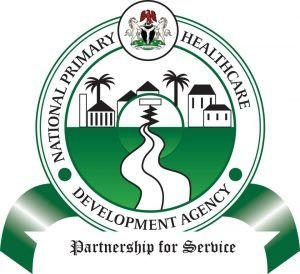 ABUJA – The National Primary Health Care Development Agency (NPHCDA) says President Muhammadu Buhari will inaugurate the Community Health Influencers, Promoters and Services (CHIPS) programme in Lafia, Nasarawa State.
A statement issued by Mr Saadu Salahu, Head, Public Relations Unit of NPHCDA, on Wednesday in Abuja, said the president would inaugurate the programme on Feb. 6.
Salahu said the inauguration of the programme would be  a major part of the activities lined up for the official working visit of the President to the state.
CHIPS is one of the initiatives of Buhari's administration and a critical component of Primary Health Care (PHC) Revitalisation programme, particularly in addressing challenges of human resources for health in the rural areas.
Salahu quoted Dr Faisal Shuaib, Executive Director, NPHCDA, as saying that the overall aim of CHIPS Programme is to improve access and equitable coverage to essential health services.
He said such essential health services include maternal, new born and child survival, among others.
Salaweu added that other objectives of the programme include addressing barriers to demand for primary health care services, ensuring supply of integrated PHC interventions.
According to him, the programme also aim to link the health workforce at health centres in rural communities to the households and tackle delays in decision to seek care, accessing care and receiving adequate healthcare.
He disclosed that an average of 10 women per ward who posses minimum of elementary or secondary school education would be identified to participate in the programme.
The identified women would be trained on basic health services such as provision of first aid, motivational talks, and promotion of hygiene and environmental sanitation in the community.
The women would also conduct a house-to-house visit with the aim of improving ante-natal and other health services.
According to Salahu, the programme will change the landscape of primary health care system.
The agency would visit remote areas where people lack access to health care, the spokesman said.
He disclosed that the trained women would not replace Community Health Extension Workers (CHEW) and Juniors Community Health Extension Workers (JCHEW) as the case may be.
"What NPHCDA observed was that a lot of those who serve under CHEWs and JCHEWs are now resident in the health facilities and they don't do extension work like it was originally planned," Salahu further said.
MAIDUGURI – A total of 894 children, including 106 girls, were released from the ranks of the Civilian Joint Task Force (CJTF) in Maiduguri, north-east Nigeria today, as part of its
Do you know there is a colour code on your toothpaste indicating its composition? Just check now as indicated in the picture above. A green colour means the toothpast contains
The International Federation of Red Cross and Red Crescent Societies (IFRC) has received $350,000 dollars from Coca-Cola Foundation to accelerate vaccination for Nigerians against COVID-19. Mr Chima Nwankwo. Coordinator, Communications